[:fr][wpcol_1half id= » » class= » » style= » »]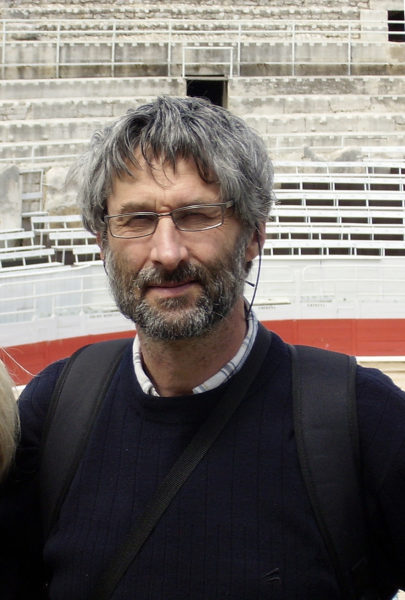 Après avoir fait des études agricoles au milieu des années 70, Gilles Bruni a repris des études à l'université de Rennes 2 où il obtint un doctorat d'Arts Plastiques en 1997. Parallèlement, il a initié un champ d'expérimentation commun avec Marc Babarit, à ciel ouvert, sous l'appellation d'« installation paysagère » en France, puis à l'étranger (Allemagne, USA, Canada, Danemark, Italie, Autriche, Venezuela), principalement lors de résidences ou de commandes.
Outre cette collaboration singulière, Gilles Bruni prolonge aujourd'hui ce travail contextuel en mêlant son questionnement du paysage à la dimension écologique du lieu au sens large, c'est à dire intégrant les gens vivant là et leur histoire, incluant de nombreuses collaborations et partenariats.
Dans ses réalisations il cherche à intégrer de nouvelles approches (participatives, sonores, poétiques…) et ses travaux artistiques font l'objet de livres avec une forte dimension photographique. gillesbruni.net[/wpcol_1half]
[wpcol_1half_end id= » » class= » » style= » »]
Projet sans titre
La réalisation in situ de tout projet humain pose la question de son implantation, du cadre environnemental et du sens. La manière dont on habite le monde est une problématique qui traverse toute l'activité de Gilles Bruni. N'entend-on pas dire aujourd'hui que la crise écologique est aussi une crise des représentations ? Elle a besoin de récits et de supports qui nous la rendent accessible, audible, visible, et Gilles Bruni voit l'art comme un puissant moyen de donner du sens.
De là, se crée cette pratique d'installation « paysagère » qui ne peut pas être produite détachée de son contexte. Il s'agit de faire exister, voir et vivre des relations à l'environnement à travers des constructions, des dispositifs, des images qui signent un type de relation avec le lieu.[/wpcol_1half_end][:en][wpcol_1half id= » » class= » » style= » »]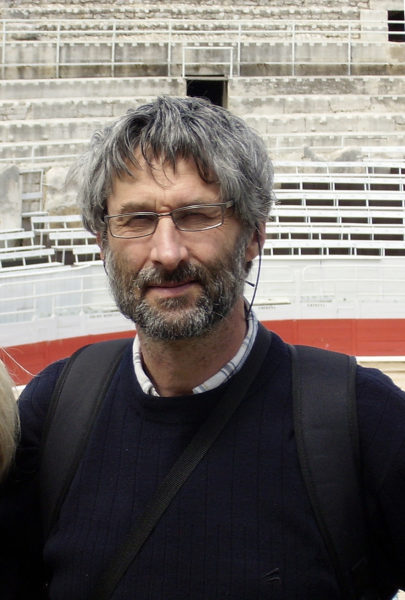 After following agricultural studies in the middle of the 70s, Gilles Bruni experiments painting before starting again studies at the University of Rennes 2 in 1986. He obtains a doctorate of Visual arts in 1997. In parallel he abandons its personal practice for a common field of experimentation with Marc Babarit, in the open air, under name « Landscape Installation ». Gilles Bruni with or without Marc Babarit conducted its field activities in France like abroad (Germany, the USA, Canada, Denmark, Italy, Austria, Venezuela), mainly for residences and orders.
Apart from this singular collaboration, Gilles Bruni continues this contextual work, crossing its questionnement around the landscape with that of the ecology of the place, his inhabitants and their history, privileging collaborations and partnerships. In its creations he tries to integrate publications into its practice of the site and photography. gillesbruni.net
[/wpcol_1half]
[wpcol_1half_end id= » » class= » » style= » »]
Untitled
The accomplishment of any human project in situ raises the question of its implementation, environmental framework and meaning. The way we live in this world is a problem that permeates everything Gilles Bruni does. Don't we hear people say nowadays that the ecological crisis is also linked to representations? This crisis requires stories and media to make it accessible, audible and visible. Gilles Bruni sees art as a powerful means of attributing meaning.
This leads to building "landscape" installations that cannot be produced separately from their context. The objective is to create, view and experience relationships with the environment through construction, devices and images that evoque relation to the location[/wpcol_1half_end]
[:]