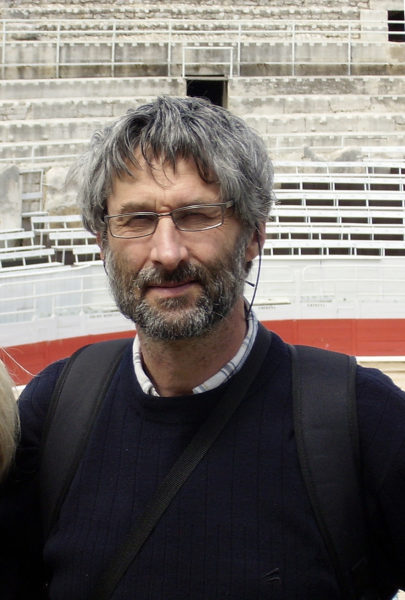 After following agricultural studies in the middle of the 70s, Gilles Bruni experiments painting before starting again studies at the University of Rennes 2 in 1986. He obtains a doctorate of Visual arts in 1997. In parallel he abandons its personal practice for a common field of experimentation with Marc Babarit, in the open air, under name "Landscape Installation". Gilles Bruni with or without Marc Babarit conducted its field activities in France like abroad (Germany, the USA, Canada, Denmark, Italy, Austria, Venezuela), mainly for residences and orders.
Apart from this singular collaboration, Gilles Bruni continues this contextual work, crossing its questionnement around the landscape with that of the ecology of the place, his inhabitants and their history, privileging collaborations and partnerships. In its creations he tries to integrate publications into its practice of the site and photography. gillesbruni.net
Untitled
The accomplishment of any human project in situ raises the question of its implementation, environmental framework and meaning. The way we live in this world is a problem that permeates everything Gilles Bruni does. Don't we hear people say nowadays that the ecological crisis is also linked to representations? This crisis requires stories and media to make it accessible, audible and visible. Gilles Bruni sees art as a powerful means of attributing meaning.
This leads to building "landscape" installations that cannot be produced separately from their context. The objective is to create, view and experience relationships with the environment through construction, devices and images that evoque relation to the location