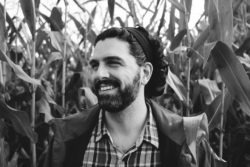 Born in Quebec, Mathieu Boucher Côté holds a master's degree in architecture from Université Laval and another in sciences on the subject of innovation in wood construction. His creative work fits into a reflection concerning architecture's influence on the relationship humans have with the landscape. Winner of Défis du bois held in Épinal, France, he mainly draws his inspiration from materials and construction techniques. Active in both research and teaching at university, he has contributed to several exhibitions and publications pertaining to architecture.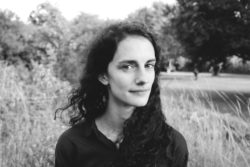 Marika Drolet-Ferguson comes from the Acadian Peninsula. In her work, she examines the landscape as a cultural construction. Generally using film-based photography, she explores how the environment around us also becomes the environment within us. Marika studied visual arts at the Université de Moncton and architecture at Université Laval and the Université de Gênes.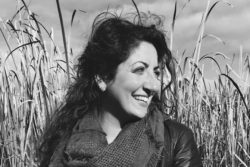 Marie-Êve Cormier works in different areas as a designer, including the stage, costumes, accessories, puppets, masks and makeup. She has been collaborating for several years with many companies and collectives: Satellite theatre, Théâtre populaire d'Acadie, théâtre de quartier, the Moncton-Sable Collective and, more recently, Théâtre La Cigogne. In addition, Marie-Êve has also put a lot of effort in numerous sociocultural volunteer projects. She is involved in the various aspects of event development with qilo solutions.
Kiss & Fly
An intriguing object, this installation—of poetic architecture that explores the complementarity between art and nature—rises through the vegetation reaching out to passersby. Placed in the high grasses along the highway's edge, this creature dressed in black appears timeless because of its very materiality. The wooden envelope, darkened by using the ancestral Yakisugi technique, and the interior environment of the natural wood explore how materials transform when exposed to the elements.
Called to journey, the viewer can climb the installation, detach themselves from the ground and kiss the landscape with their eyes. Each time we follow one of these roads and each time we look at this object in the landscape—which seems to reinvent itself with the passing seasons—is an opportunity to reflect on the place human beings have within their environment.
Pavilion: a solo pilgrimage to an unobstructed view.
A moment to immerse oneself in this dialogue between nature and the city.
When poetry meets architecture, sculpting space, destination becomes a journey.